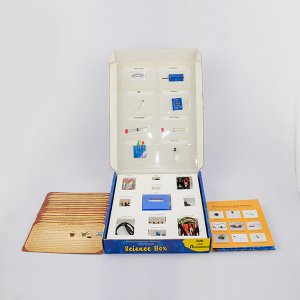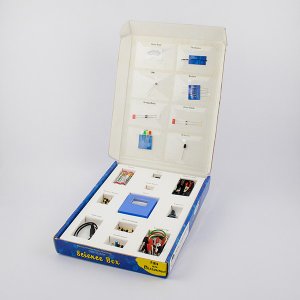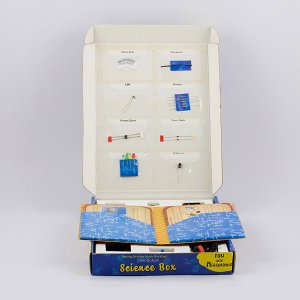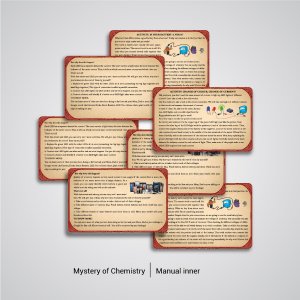 Fun with Measurement
৳ 1,050
Spying on current
Change of color change of current
Good remote bad remote
Scream champion
Heat vs kit etc
There are more then 50+ activities in this box.
Product

Description

Why are we making the "Fun with Measurement" Science box?

Zayan is keen to investigate things, especially electrical equipments. Is that alright? Is that thing working properly? The science kit Fun with Measurement is specially for kids like Zayan.

By this science kit, we are mainly targeting kids of higher class of school to solve problems. Like you are watching a game on TV, but the remote control is out of order. Which is causing the problem? The remote or battery? Your little scientist will be able to find the problem in an instant by the help of this science kit. Besides the usual experiments, there are some additional problems, which are good for their brain exercise.

As a responsible parent you can give the science boxes to your children for these reasons-

To do better in study

These science boxes make the tendency of asking questions among kids. Science is often treated as a hard and dull subject to us. We usually just memorise the theories of the book and write it up on the exam. We don't want our children to do that. These science boxes are for learning science with fun! When they will do the experiments by themselves huge confidence will be built in them and they will discover the beauty of science! Science will no longer be a thing to memorise and forget after exam. This will also be very helpful in his creative learning method syllabus.

For developing talent

Developing talent is a matter of practice. Our science box will put them in the practice of science experiments. When they will have the experience implementing the theories they have read in their science books, new horizon of imagination will be explored by them. We are working to create such a Talented new generation.

To overcome digital addiction

We have seen in our survey that the experiments of science boxes keep children busy doing new experiments, and they are facing new questions. To resolve the questions, many of them have created new science projects. These projects are shown in various science fair or festival, and they are getting praised, often they are getting prizes also. In this process their attention from digital devices is going away.

To give your children quality time

Sometimes, we are giving our children such toys which are okay for his leisure, but not giving them quality time. Our science boxes are different. You can do these experiments along with your child. This will give them good memories and they will also learn many things.

Why is the "Fun with Measurement" science box necessary for your children?
They will be able to do 50+ basic activities of electricity.

They will be able to make new experiments and participate in science fairs.

They will stop memorizing and start learning science.

All of these experiments are associated with different chapters of their science books.

They will have clear conceptions about the science experiments they are doing.
What theories will they learn about electricity?
Forward drop

Electrochemical cell

Current and voltage

Conductor and insulator

Variable resistance

Relation between temperature and resistance

Intensity of sound

Breakdown voltage

Capacitor

Intensity of light
Do the experiments have similarity with text books?
Yes, all of the experiments are from text books of class six to ten. It does'nt matter at what age you will give him the science box. He will learn science with fun, and always will be one step ahead!
Apparatus of Fun with Measurement
Thermistor

LDR

Resistor

Diode

LED

Battery

Buzzer

Battery and casing

Wireless module

Capacitor

Audio Jack
Musical Module
Crocodile Clip
Sound sensor
What can be done with these?
Total 50+ activities of electricity can be done using the basic formulas of magnet. Lets watch one of these-

Rest of the experiments are-
Change of Color, change of current!

Is your battery a ninja?

Spying on current

Shocking conductor, rocking insulator

Good remote, bad remote

Ice vs tea

Heat vs kit

Light has many faces

Holding charge on a capacitor
We hope, and sincerely believe that as a responsible and concerned parent you will give the Fun with measurement science box to your children to sharpen their intelligence.
amazing, am, amazing measurement
How it works